What You Need to Know About York, SC?
York, SC is a great place to live for those looking for an atmosphere that combines small-town charm with big-city amenities. With its convenient location between Charlotte, NC, and Columbia, SC, York is centrally located and offers residents easy access to all the major cities in the area.
The City of York boasts a diverse population of over 6,500 and is home to several community parks, including York Sports Complex, Riverwalk Park, and Patricia Sullivan-Walters Memorial Park. The city also offers a wide variety of recreation opportunities like hiking trails at Allison Creek Greenway and aquatic events at Ebenezer Dam. 
York is served by the York County School District, which includes several elementary, middle, and high schools in the area. There are also a number of private schools located nearby as well. The city is home to York Technical College, where students can pursue degrees in various fields of study. 
With Freedom Crawlspace Services, you can rest assured that your crawlspace in York, SC is in the best of condition and ready to last for years to come. Contact us today for a free inspection and estimate!
How We Keep Your Crawlspace Safe from Mold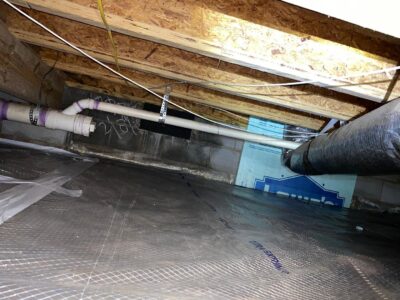 At Freedom Crawlspace Services, we can keep your crawlspace safe through a combination of effective measures and services. 
Here are some ways they can ensure the safety of your crawlspace:
Inspection and Assessment

: We will conduct a thorough inspection of your crawlspace to identify any potential safety hazards. This includes checking for structural issues, water damage, mold growth, pests, and other concerns that could compromise the safety of the space.

Encapsulation

: It is a process that involves sealing off the crawlspace from the outside environment. This helps to prevent moisture intrusion, which can lead to mold growth and structural damage. By encapsulating the crawlspace, we can help you create a clean and dry environment that promotes safety and prevents issues such as rot or deterioration.

Moisture Control

: Excess moisture in the crawlspace can lead to various problems, including mold growth, wood rot, and pests. As part of our services, we will implement effective moisture control measures such as installing vapor barriers, improving drainage systems, and addressing any plumbing leaks or water seepage issues. 

Pest Control

: Our technicians can also provide pest control services to eliminate or prevent infestations of insects, rodents, or other pests that can compromise the safety and integrity of the space. This may involve sealing off entry points, applying pesticides or eco-friendly pest control methods, and implementing exclusion techniques to keep pests out.

Structural Repairs

: If any structural issues are identified during the inspection, Freedom Crawlspace team will recommend and perform necessary repairs. This can include reinforcing weak supports, fixing foundation problems, repairing damaged floor joists, or addressing any other structural concerns that could affect the stability and safety of the crawlspace.
Schedule Your Next Crawlspace Project With Us!
No matter the size or complexity of your crawlspace needs, Freedom Crawlspace Services is here to help. We also make sure to use the latest technology and techniques to provide you with the most efficient solutions possible. From insulation removal and replacement to full encapsulation, we can help you get your crawlspace in order quickly and affordably.