Freedom Crawlspace Services knows the value of a healthy crawlspace. That's why we provide many crawlspace maintenance services. Call us to schedule your free estimate and start living healthier!
About Marvin, NC
Marvin, NC is a charming town in Union County, North Carolina known for its scenic beauty and small-town charm. The town has a strong sense of community and hosts various events throughout the year.
There are several well-maintained parks with walking trails, playgrounds, and picnic areas. Residents have easy access to modern amenities like shopping centers, restaurants, and entertainment venues. Marvin is served by the highly regarded Union County Public Schools system. The town promises a warm welcome and quality lifestyle surrounded by nature's beauty.
At Freedom Crawlspace Services, we understand that your crawlspace is an important part of your Marvin, NC home. We take great care to ensure that our services are top-notch and professional. Our skilled specialists will evaluate your device crawlspace and provide a detailed report on what repairs or preventative maintenance needs to be done. Give us a call for an appointment! 
Emergency Service for Mold Treatment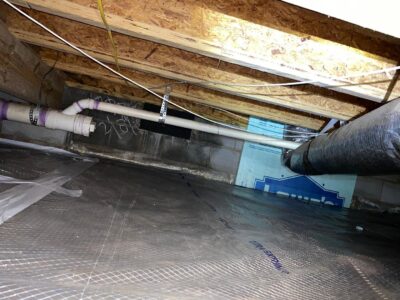 Freedom Crawlspace Services has contractors on staff who are fully qualified and ready to help with any emergency black mold removal needs that you may have. We will ensure that the interior atmosphere is once again one that is safe and healthy for all individuals, and this will apply to the environment on the inside and the outside. 
The mold remediation work that we carry out for residential and commercial premises includes the following examples of some of the specialist work that we do in this area:
Elimination of mold and mildew

Ventilation systems should be thoroughly cleaned

Clean up any locations that are polluted

Application of caulk in the area that was damaged
After the mold has been eliminated, you will find that the indoor atmosphere has improved, making it a more pleasant and safe place to spend time now that it is mold-free. 
Rely on our mold remediation specialists, who have achieved the highest qualifications in the business and participate in continual training on the most recent advancements in their expertise.
Crawlspace Mold Removal in Marvin, NC: Here's Why You Should Hire Us!
If you have mold in your crawlspace in Marvin, NC, hiring us for the job gives you the best interest of your investment. 
Expertise:

We understand the proper procedures, techniques, and equipment required for thorough mold remediation.

Comprehensive Assessment:

We conduct thorough assessment of your crawlspace to determine the extent of the mold growth, identify the underlying causes, and develop an appropriate remediation plan tailored to your specific situation.

Safe Removal:

Our team employs containment measures and follow industry protocols to ensure safe removal, minimizing the spread of spores and protecting the rest of your home from contamination.

Effective Remediation:

We ensure that the root cause of the mold problem is addressed, reducing the likelihood of recurrence.

Health and Safety:

We prioritize the health and safety of your family, as they have the knowledge and equipment to minimize exposure and create a healthier indoor environment.

Time and Convenience:

Our practice helps you save time and effort, as they handle the entire process from start to finish, ensuring efficient and effective mold removal.
Hiring a professional from Freedom Crawlspace Service to remove mold from your Marvin, NC crawlspace is the best way to ensure complete and safe cleanup, deal with the root of the problem, safeguard your health, and save time. A good mold eradication process is greatly aided by professional knowledge and specific tools.
Contact Us Today To Learn More About Our Services!
Freedom Crawlspace Services is here to provide you with a complete mold remediation package, from identification and removal of present mold to providing deep cleaning and preventive maintenance solutions. 
Our team of certified professionals has years of expertise in crawlspace management, ranging from water damage restoration, moisture control, ventilation systems installation, insulation replacements, and more. We are dedicated to giving you the best possible service and ensuring your family's safety from mold-related dangers. 
Let our experts help you provide a healthy, mold-free crawlspace for a safer home!