Basement Waterproofing
Freedom Crawlspace Services is a knowledgeable basement waterproofing firm. We are able to quickly alleviate the anxieties of home and business owners who have basement flooding with our services. We have a team of professionals that have received considerable training and continue to receive training in the areas of repairing basements and crawlspaces along with other related services. We are known for providing services of the highest quality at prices that are among the most competitive in the market because of the many years of combined industry expertise among our staff members.
Even though your basement seems to be in excellent condition, there is still a significant risk of water damage, particularly in older homes or structures with inadequate preventative maintenance checks. You can reduce or eliminate the dangers of health problems and structural damages and ensure that you have a comfortable and safe interior climate by having your basement waterproofed. Always err on the side of caution to avoid having to apologize! Sealing off your basement will prevent problems from arising that are caused by water seepage, which is not something that will be to the advantage of your property. At Freedom Crawlspace Services, we are constantly dedicated to providing Charlotte, North Carolina clients with waterproofing services of the highest possible caliber. We have been exceeding the expectations of our clients for many years, which has resulted in a sizable number of repeat customers and referrals.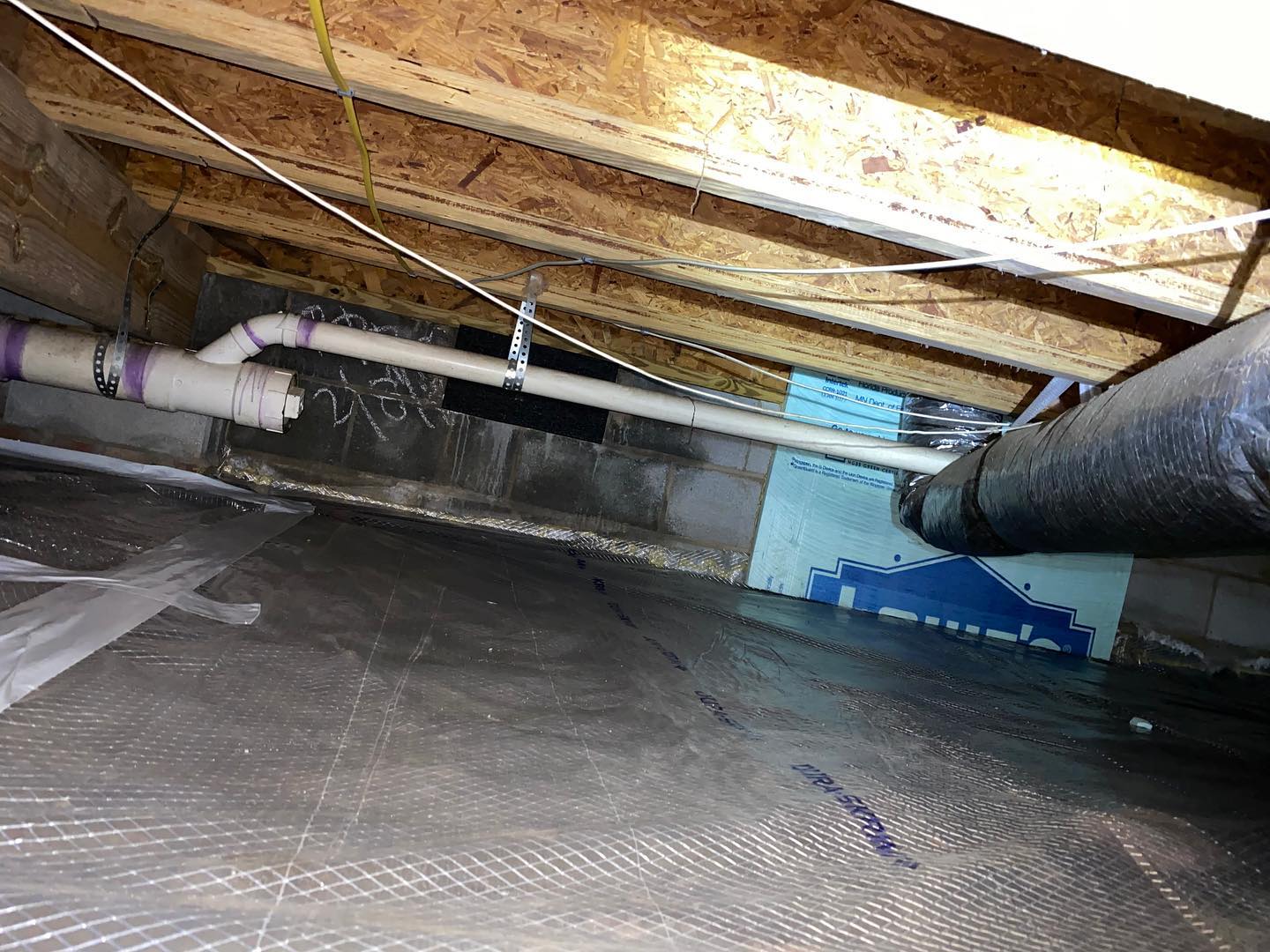 Professional Basement Waterproofing Services in Charlotte, NC
Should You Contact A Waterproofing Company To Work On Your Basement?
In the event that you were looking for "basement waterproofing near me" in Charlotte, North Carolina, there is no need to continue your quest. Just over the bend is where you'll find Freedom Crawlspace Services. Make an appointment for servicing, and don't let yourself be the last person in your residential or commercial location to enjoy these benefits:
Custom, Proven Solutions For Wet Basements
Problems with a damp basement require the services of a professional basement waterproofing company, such as Freedom Crawlspace Services. You are going to be blown away by the talents, adaptability, and speed with which our service specialists who have received extensive training will serve you. After many years of experience, we are the most qualified company in the industry to resolve problems related to basements and crawlspace. We establish a tried and true method of waterproofing basements, which we then tailor to meet the specific requirements of both our residential and commercial customers. For instance, many home and business owners contact us about problems with their damp basements that are brought on by cracks in the foundation wall. No matter how large or little the cracks are, they still allow water to seep in, which then leaves behind water stains. In order to stop any more damage from occurring, the waterproofing experts who work for our company will immediately locate the cause of these problems, repair any cracks they find, and properly seal the surface.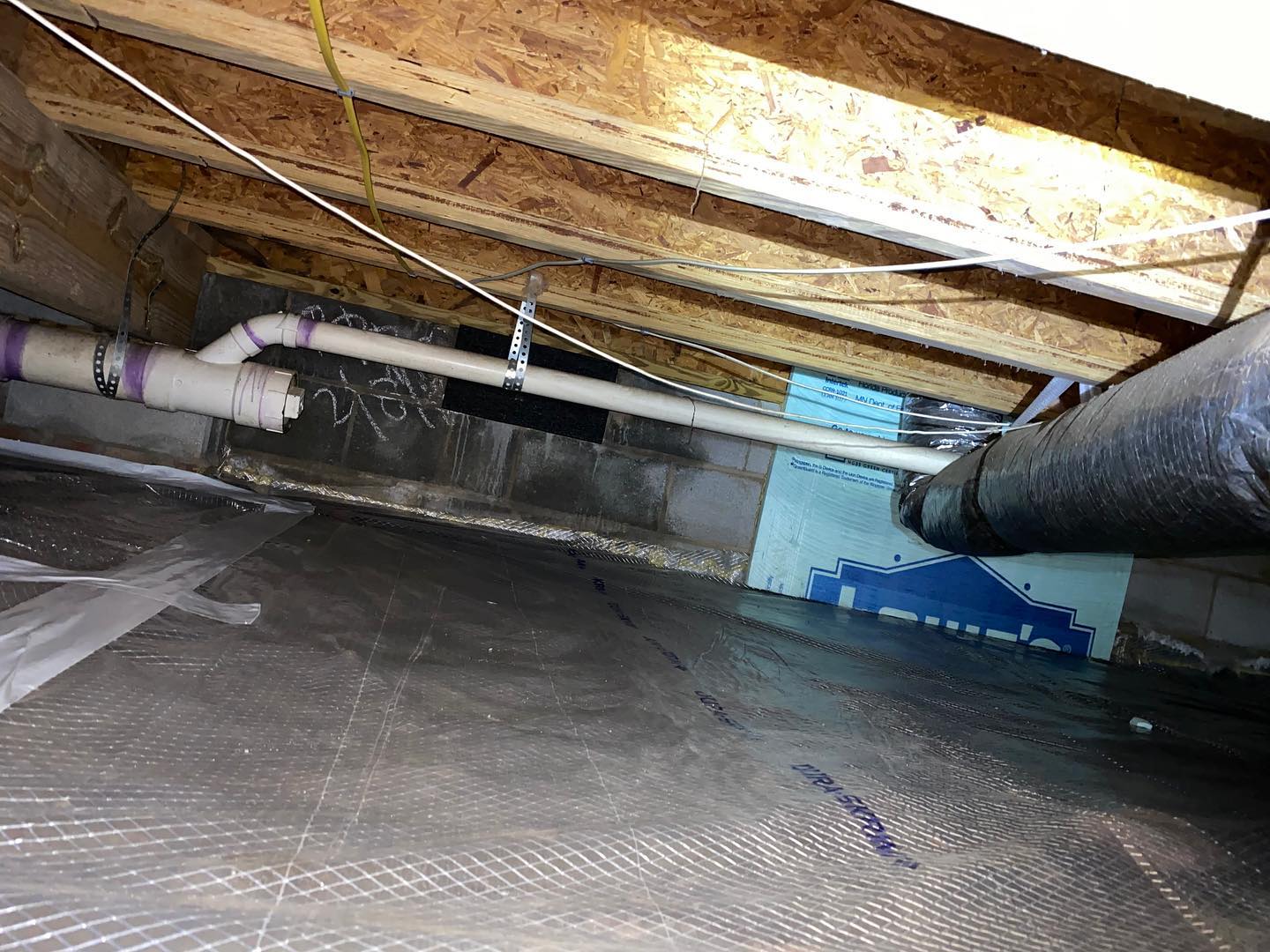 There is another instance in which issues with the cove joints are to blame for a moist basement. This intersection of the floor and the wall is referred to as the cove joint. The buildup of hydrostatic pressure in certain areas as a result of erosion, heavy precipitation, or heavy snowfall might eventually result in water leakages. Sump pumps are one possible solution to this problem; however, a basement waterproofing service will also address any issues with cove joints or cracks.
The services of dealing with moldy crawlspaces, damp basements, and cracks are just some of the things that we specialize in. When we do basement waterproofing, we only employ materials and services that are state-of-the-art and come with a guarantee. However, in most situations, the protection only lasts for a couple of days. Because we are an experienced basement and crawlspace contractor, we always recommend to our customers that they schedule a repair as soon as possible rather than waiting for the damages and concerns to become obvious. Basement waterproofing is a preventative strategy that you will do if you care so much about the security of your house and the inhabitants that live there. Despite the fact that basement repairs are expensive, investing in this service will ultimately protect your property and provide you a ton of other benefits.