Effective Basement Drainage System in Charlotte, NC
We are unable to halt the flow of water, but we are able to direct it in the manner that best serves our purposes. Drainage problems have become a serious worry in both residential and commercial properties in North Carolina as a direct result of the high rainfall that occurs in many parts of the state during the spring and early summer months. Not paying attention to proper water management can lead to dangerous hydrostatic pressure, which puts the foundation of your property at risk. Avoid this potential disaster by being mindful of your home's water needs. Because it is the lowest point of your property, the basement has a high risk of flooding even if there is just a light amount of precipitation, such as rain or snow. The good news is that we will be able to assist you in fixing the problems with your drainage system by building a drainage system along the foundation of your property.
Installing an internal drainage system is not only a practical and common solution to this problem, but it is also less expensive and less invasive than other options. Freedom Crawlspace Services can assist you if you are looking for a reputable firm that installs drainage systems in the Charlotte, North Carolina area. The amazing outcomes that our drainage system services guarantee won't require you to empty out your savings account. Simply give us a call, and we will have someone come out to your location as soon as possible to offer you a FREE estimate with no strings attached!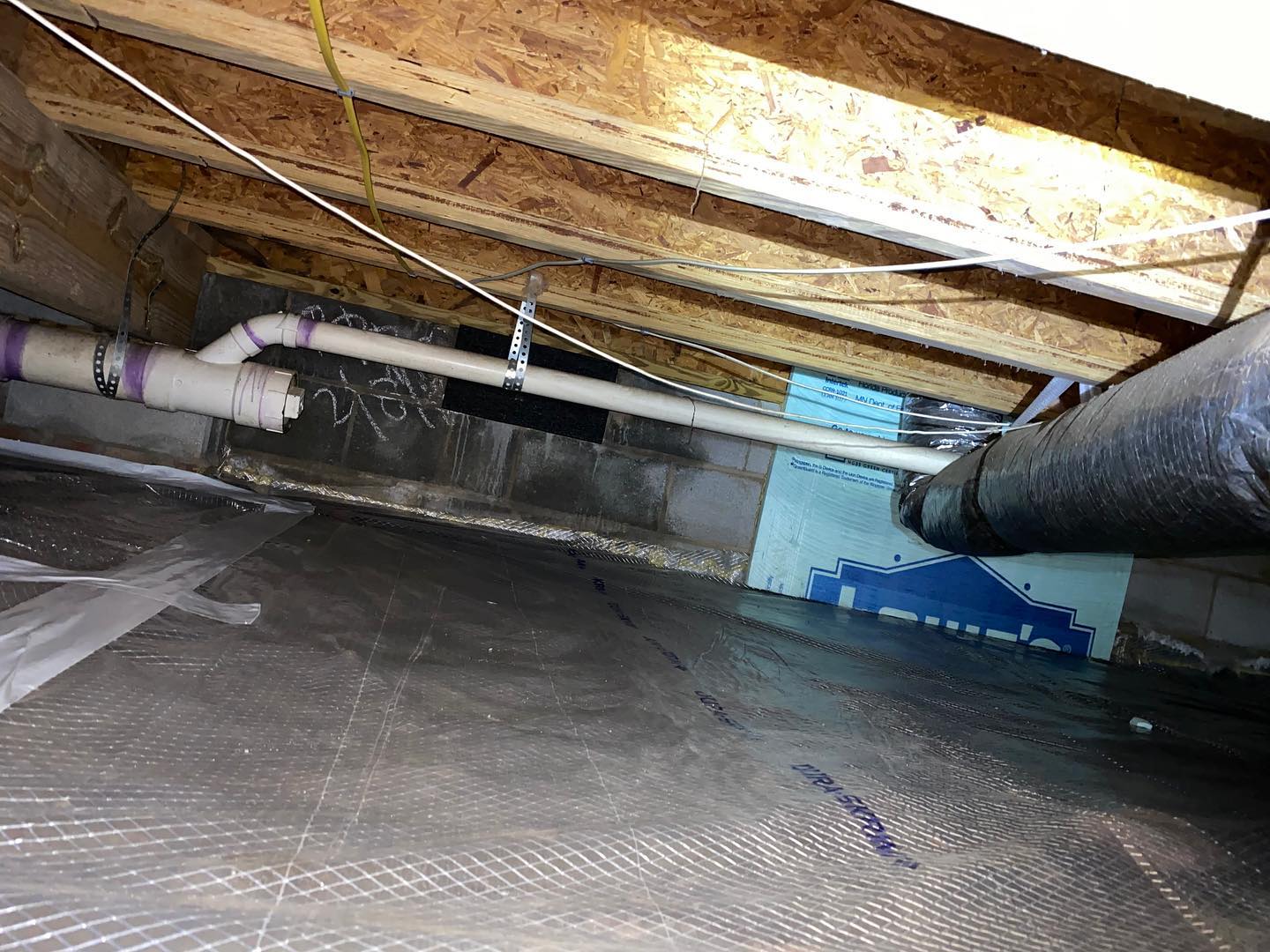 What are French Drain Systems and How Do They Work?
Crawlspace French Drain Installation In Charlotte, NC
We at Freedom Crawlspace Services are committed to providing drainage system services in Charlotte, North Carolina that are both trustworthy and honest. We pride ourselves on being transparent with our customers and never, ever keep them in the dark. Permit us to explain to you how we at CCP install French drains in the traditional manner!
Have You Considered Getting A French Drain System In Charlotte, North Carolina?
When they are having issues with water in their residential or commercial premises, homeowners and business owners reach out to Freedom Crawlspace Services to have a French drain system installed. The most typical cause is having basements that are damp due to having foundations that are flooded. Because of its proximity to the ground, the basement's primary adversary is the obstruction caused by groundwater.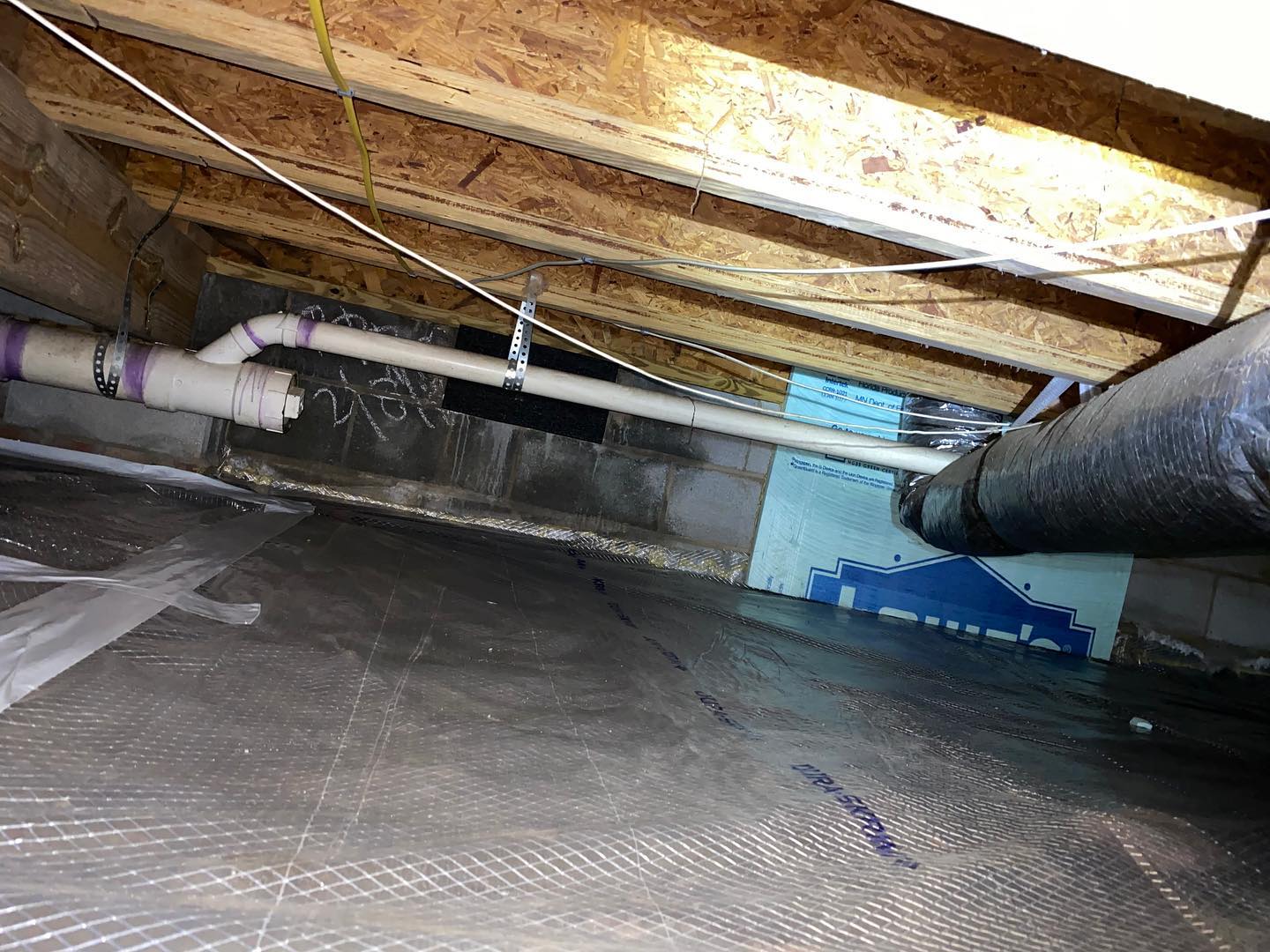 If the property is not properly monitored and managed, groundwater has the potential to enter the basement and cause floods. French drains are constructed so that water will be redirected away from your home's foundation. You will never have to worry about problems with wet basements ever again if there is an efficient drainage system in place, regardless of how heavy the flow is. Another factor is wet areas on the grass, which are typically brought on by leaks in the surrounding landscape. By installing the French drain below the boggy area, the water will be collected and directed to its appropriate position, which will prevent water from collecting and will keep the basement from becoming damp.
The French drain system is also useful for commercial applications, such as the construction of retaining walls for use in landscaping endeavors. In the absence of adequate drainage, water has a propensity to press on the wall, which can lead to cracking in the wall's surface. Attractive terraces and planting beds are not susceptible to damage from water. The pressure that is exerted next to retaining walls and basement walls can be reduced by using a French drain system.