Don't let your crawlspace become a headache! With our expertise and top-notch services, we can help keep your crawlspace in prime condition.
What's In Indian Trail, NC For You?
Nestled in the southern portion of the Piedmont region of North Carolina lies the town of Indian Trail. This rapidly growing suburb, located approximately 10 miles southeast of Charlotte, has become a popular destination for tourists and locals alike.
In addition to its parks, Indian Trail is also home to several historical sites that offer visitors a glimpse into the town's rich history. The Indian Trail Historic District features several buildings that date back to the 19th century, including the old town hall and the Indian Trail School.
For those seeking outdoor adventures, Indian Trail is located near several nature preserves and hiking trails. The nearby Col. Francis Beatty Park offers hiking and biking trails, fishing and boating opportunities, and even a splash pad for children to cool off on hot summer days.
As a company committed to serving the people of Indian Trail and the greater Charlotte area, Freedom Crawlspace Services takes pride in offering high-quality crawlspace encapsulation and repair solutions to homeowners. Our team of experts is dedicated to providing exceptional customer service and helping our clients create a healthy living environment in their homes.
We understand the importance of a clean and healthy home, which is why we offer comprehensive crawlspace services to address issues like moisture, mold, and pest infestations. Call us today! 
Best Crawlspace Services in Town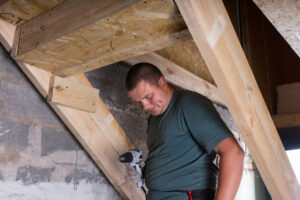 Your home's crawlspace is an often overlooked area that can have a significant impact on the health and well-being of your family. A damaged or neglected crawlspace can lead to a range of issues, including mold growth, pest infestations, and even structural damage. That's why at Freedom Crawlspace Services, we offer comprehensive crawlspace repair services to protect your home and your family.
Our crawlspace repair service includes a thorough inspection of your crawlspace to identify any issues and determine what repairs are necessary. Here are some of the crawlspace services we offer:
At Freedom Crawlspace Services, our goal is to provide comprehensive crawlspace repair services to protect your home and your family. We understand the importance of a clean and healthy living environment, which is why we use state-of-the-art equipment and techniques to ensure that your crawlspace is properly repaired and protected.
By choosing Freedom Crawlspace Services for your crawlspace repair needs, you can trust that your home is in good hands. Contact us today to learn more about our services and how we can help protect your home from the damaging effects of a damaged or neglected crawlspace.
Choose Freedom Crawlspace Services for Top-Quality Home Protection
Experienced team of experts dedicated to providing exceptional customer service

Use of state-of-the-art technology and materials to ensure long-lasting solutions

Comprehensive range of services, including standing water removal, mold remediation, and crawlspace repair

Commitment to creating a healthy living environment for you and your family
Protect your home and your family today with Freedom Crawlspace Services. Contact us now to schedule an appointment and experience the peace of mind that comes with a safe and healthy living environment.