Don't allow your crawlspace to become a problem—call Freedom Crawlspace Services today to schedule an inspection and assessment. We can maintain your crawlspace with our experience and superior services.
About Myers Park, NC
Myers Park is a beautiful neighborhood in Charlotte, North Carolina. It was first developed in the early 1900s and has since become one of the most desirable neighborhoods in the city. 
The area is known for its rolling hills, mature trees, and impressive architecture, making it a unique place to live. In addition to residential homes, the neighborhood has many restaurants, shops, and businesses. It is also home to various parks, including Freedom Park. 
If you want quality crawlspace services in Myers Park, look no further than Freedom Crawlspace Services. Our skilled workers can provide installations, encapsulations, and other services that will make your home or business safe and efficient. We make sure that your investment is in good hands and provide reliable service for years to come.
Contact us today to learn more about our services and get started with your project.
What You Get From Our Crawlspace Waterproofing Services in Myers Park, NC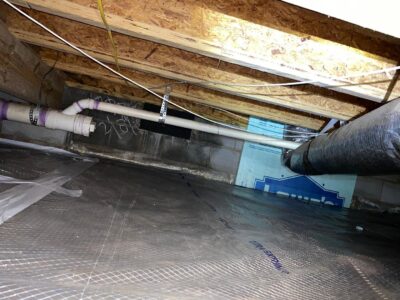 Our crawlspace waterproofing offers several benefits that contribute to your home's overall health and condition.
Moisture Prevention

Improved Indoor Air Quality

Enhanced Structural Integrity

Energy Efficiency

Increased Home Value
Our team of experienced professionals will assess your crawlspace and recommend the best course of action to prevent water damage. We'll inspect your crawlspace for signs of moisture or mold growth, determine any structural issues related to moisture, and provide an estimate for the necessary repairs. We use premium materials to ensure lasting solutions that protect your home from water intrusion.
We also offer drainage solutions that will keep your crawlspace dry and prevent water from collecting in undesired areas. Our experienced technicians will install a sump pump, if applicable, which can help divert water away from areas at risk of flooding or developing mold. We guarantee our work is done right the first time so you don't have to worry about any future issues with moisture.
No matter what issue you're facing, our team is here to help. Let us take the worry and stress of keeping your crawlspace dry off your plate – Contact us today for more information about our waterproofing services in Myers Park, NC!
Keep Your Space Dry With Freedom Crawlspace Services!
Our utmost priority is providing top-notch service to all our clients. We strive to offer the best service available in the industry. Our team of experienced professionals is available to assist you with any queries or concerns you may have about your crawlspace. They will take great care to secure your home against moisture-related hazards, ensuring its safety and protection.
Contact us for more details and to set up an appointment. We are excited to work with you over the next few years to assist with protecting your house.