Take control of your home's health and reclaim your crawlspace with Freedom Crawlspace Services! Call us to schedule a free assessment and let our expert team provide you with the best solutions for moisture control, insulation, and encapsulation in Mint Hill, NC.
Learn About Mint Hill, NC
Mint Hill is a charming town located in Mecklenburg County, North Carolina. The town boasts stunning natural beauty, rich history, and a vibrant community. Freedom Crawlspace Services provides exceptional crawlspace services to Mint Hill's residents. Mint Hill offers endless opportunities for outdoor adventures, including nearby attractions like Lake Norman, Crowders Mountain State Park, and Uwharrie National Forest. 
Mint Hill's annual events and festivals, such as the Mint Hill Madness Festival in May and the Christmas Tree Lighting ceremony, showcase the town's community spirit. Freedom Crawlspace Services ensures the safety and well-being of Mint Hill's residents' homes, allowing them to fully enjoy everything the town has to offer.
At Freedom Crawlspace Services, we are dedicated to providing the residents of Mint Hill with top-quality crawlspace services. We understand the unique challenges posed by crawlspaces, such as moisture issues, inadequate insulation, and potential mold growth. Our expert team offers comprehensive solutions to ensure the health, safety, and energy efficiency of homes in Mint Hill.
Our drainage services include: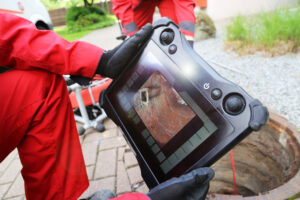 Site Assessment and Analysis


Our skilled professionals conduct a thorough evaluation of your property, identifying potential drainage issues and determining the most suitable solutions. We assess factors such as soil type, landscape layout, and water sources to design an optimal drainage system.

French Drains


We specialize in the installation of French drains, a highly effective method to redirect excess water away from your property. Our team carefully plans the placement of perforated pipes and gravel trenches to ensure efficient water flow, preventing water accumulation and potential foundation damage.

Sump Pump Installation


To combat basement flooding and water seepage, we offer sump pump installation services. Our experts select and install the appropriate sump pump system that efficiently removes water from your property, providing you with peace of mind during heavy rains or high water table situations.

Grading and Surface Drainage


Proper grading and surface drainage play a vital role in directing water away from your property. Our skilled team performs precise land grading and installs surface drainage systems, including swales, catch basins, and downspout extensions, to effectively manage surface water runoff.

Erosion Control


Uncontrolled water flow can lead to soil erosion, which poses a threat to your property's stability. Our erosion control measures, such as retaining walls, riprap, and erosion control blankets, help prevent soil erosion and preserve the integrity of your landscape.
At Freedom Crawlspace Services, we prioritize the health and protection of your property through our superior drainage services. With our extensive expertise and attention to detail, we provide customized solutions tailored to your specific needs. Contact us today for a comprehensive drainage assessment and let our dedicated team ensure a dry and protected environment for your home or business.
Wide Range of Crawlspace Services in Mint Hill, NC
As well as our core services such as crawlspace encapsulation, Freedom Crawlspace Services is proud to offer a range of additional services that can be used to improve the health and safety of your home or business. We use the latest technology and techniques to ensure that all projects are completed quickly and efficiently such as:
Let Us Carry Out The Service For You!
We recognize that you have options when it comes to crawlspace services. Here are some convincing reasons why choosing Freedom Crawlspace Services distinguishes us from the competition:
Expertise and Experience:

With years of industry experience, our team of professionals is highly trained and knowledgeable in all aspects of crawlspace services. We stay updated on the latest techniques, technologies, and best practices to deliver exceptional results.

Comprehensive Solutions:

From crawlspace inspections to encapsulation, cleaning, repairs, and more, we offer a wide range of services to address all your crawlspace needs. Our comprehensive approach ensures that every aspect is taken care of, providing you with a hassle-free experience.

Quality Workmanship:

We take pride in our commitment to delivering top-notch workmanship. Whether it's a thorough inspection, precise encapsulation, or meticulous repairs, we maintain the highest standards of quality in every job we undertake.

Personalized Approach:

We understand that every home and crawlspace is unique. That's why we take a personalized approach, tailoring our services to your specific requirements. Our team listens to your concerns, conducts detailed assessments, and provides customized solutions that best fit your needs and budget.
Call Us Now!
When you hire Freedom Crawlspace Services, you are hiring a staff that is committed to changing your crawlspace into a clean, efficient, and problem-free environment. Contact us today to see for yourself the Freedom difference!