Take the first step towards a safer, healthier, and more valuable home. Contact Freedom Crawlspace Services today for an evaluation.
What You Need To Know About Indian Land, South Carolina
Indian Land, SC is a unique and vibrant community located just across the border from North Carolina. One of the standout features of this area is its rich history and connection to Native American culture. The name "Indian Land" itself pays homage to the Catawba Indian Nation, who originally inhabited the region.
Today, Indian Land is known for its rapid growth and development. With its close proximity to Charlotte, NC, it has become a popular choice for families and professionals seeking a suburban lifestyle with easy access to urban amenities. This blend of small-town charm and modern conveniences makes Indian Land a truly special place to live.
For years, Freedom Crawlspace Services has been proud to provide the Indian Land area with top-notch basement waterproofing and crawlspace services. We understand the unique needs of this community, from humidity control to mold prevention, and we use our expertise to make sure your home is healthy and safe for years to come.
Indian Land is a vibrant and growing community full of history – and we at Freedom Crawlspace Services are proud to serve it. Whether you've been here for generations, or you're brand new to the area, we look forward to helping make your home a safe and comfortable place to live. Visit our website today to learn more about how we can help!
Why Do You Need a Regular Crawlspace Inspection?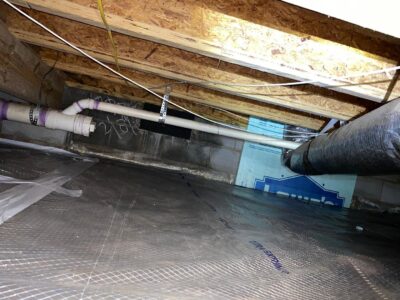 When you contact the Freedom Crawlspace Services team, we ensure that we can provide you with correct crawlspace assessment or inspection to see if there's need to be done.
Here are the reasons why contacting our team is a must:
Early detection of issues

: By catching these issues early on, you can address them promptly, preventing them from escalating into more significant and costly problems. 

Preventive maintenance

: Regular inspections help identify areas that may require preventive measures, such as waterproofing, sealing air leaks, or adding insulation. 

Preservation of indoor air quality

: A neglected crawlspace can lead to the growth of mold, mildew, and the accumulation of allergens. Regular inspections allow you to identify and address any factors that may compromise the air quality, ensuring a healthier living environment for you and your family.

Energy efficiency

: An inefficient crawlspace can contribute to higher energy bills. By conducting regular inspections, you can identify areas where energy may be wasted, such as air leaks or inadequate insulation, thus reducing your utility costs.

Peace of mind

: Knowing that your crawlspace is regularly assessed and maintained can alleviate concerns about potential hidden problems, thus securing a safe and healthy home. 
Regular crawlspace inspections are essential to catch and address issues early, prevent costly repairs, preserve indoor air quality, improve energy efficiency, and provide peace of mind. By prioritizing regular crawlspace inspections, you can protect your home investment and maintain a safe and healthy living environment for years to come.
Exceptional Crawlspace Services
At Freedom Crawlspace Services, we're here to provide exceptional services. Other services we offer include: 
To ensure the safety, quality, and long-term effectiveness of crawlspace repairs, it is advisable to rely on experienced professionals like Freedom Crawlspace Services that can provide comprehensive and reliable solutions.
Don't Wait Until It's Too Late! Schedule Crawlspace Inspection Today!
Get a professional crawlspace inspection to identify any hidden problems and prevent further damage.  Our team will uncover any existing problems or potential risks, giving you the opportunity to address them before they escalate.