If you are searching for a dependable crawlspace contractor, Freedom Crawlspace Services is here to the rescue. Our dedicated and hard-working technicians are always ready to help. Call (803) 493-9902
What You Need To Know About Lancaster, South Carolina
Lancaster, South Carolina, is a small town in the northernmost part of the state. It's known for its picturesque scenery, friendly residents, and quaint atmosphere that will make visitors feel right at home.
Lancaster is home to various attractions that draw visitors from near and far. From its charming downtown area, complete with antique shops and coffeehouses, to the nearby lakes that offer plenty of opportunities for fishing, boating, and swimming, there's something for everyone.
The city also prides itself on its nightlife, with various bars and restaurants that are great for unwinding after a long day of exploring the area. And if you're looking to get outdoors, Lancaster has plenty of parks to enjoy some fresh air and take in stunning views.
Lancaster is a great place to call home and it is just right to protect them from all of the harsh elements of nature. Freedom Crawlspace Services is all you need to ensure that your crawlspace is properly handled by the experts.
The Ultimate Weapon Against Moisture: Our Crawlspace Dehumidifiers are Your Go-To Solution!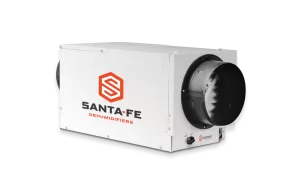 Don't let moisture get the better of you – with our high-performance crawlspace dehumidifiers, you can take back control! Our dehumidifiers are specially designed to remove excess moisture from your home's crawlspaces quickly and effectively. 
With a range of features including adjustable humidity levels, automatic shutoff, and easy installation options, you'll have everything you need to make sure your crawlspace stays healthy and dry. Plus, our dehumidifiers are energy efficient, so they won't add to your utility bill. So don't let dampness ruin the air quality in your home – get one of our crawlspace dehumidifiers today and make sure moisture is always under control! 
A crawlspace dehumidifier helps with:
Keeping air quality at an optimum level

Keeping energy costs down by reducing the amount of moisture in the air

Extending the life of your HVAC system and insulation

Control excessive moisture 

Improving indoor air quality 

Promoting energy efficiency 

Reducing odor 
Our team has years of experience with controlling humidity levels, and can help you find the perfect dehumidifier for your needs. We are committed to providing superior customer service and products that will last for years to come.
Contact us today to learn more about how we can help with your crawlspace dehumidifier project!
Why Consider Hiring Our Crawlspace Services in Lancaster, SC?
At Freedom Crawlspace Services, we understand how to protect your home's foundation and insulation from water damage, mold, mildew, and other issues caused by moisture buildup in the crawlspace. 
When you choose Freedom Crawlspace Services, you can rest assured that your home and its contents are protected from the elements and any other potential issues that could arise. 
Locally-Owned Business 

Wide Variety of Services to Meet All Your Crawlspace Needs 

Commitment to Quality & Customer Satisfaction 

Every Job is Completed Safely, Efficiently, and Securely 

Free Inspection & Competitive Prices

State-of-the-Art Equipment to Ensure the Best Results every Time 
With our commitment to top quality service, you can be sure that your crawlspace will remain sealed off from the outside environment, free from pests, moisture, and other potential hazards.