Affordable Crawlspace Company Services Worthy of Your Trust
Freedom Crawlspace Services has been committed to providing superior craftsmanship and unparalleled customer service to residential and commercial clients in Charlotte, North Carolina and neighboring regions for years. You can rely on us to solve any and all of your crawlspace and waterproofing issues in Charlotte, North Carolina since we have years of knowledge and cutting-edge products at our disposal. Let us take a look at your foundation and determine whether or not you require any of the professional services that we provide. Freedom Crawlspace Services is a group of crawlspace repair contractors who have received extensive training and certification. We are here to provide you with the most effective answers to all of your crawlspace concerns.
Family-owned & Operated Crawl Space Company in Charlotte NC
Freedom Crawlspace Services has worked in this field for many years and has a lot of experience. We are proud to call Charlotte, NC and surrounding areas our home and to lend that distinctively personal touch to each and every project we undertake. We offer crawlspace, basement, and waterproofing services that range from the straightforward to the sophisticated in order to ensure the safety of your property from the ground up. Do you have problems with the crawl spaces in your homes? If you have a damp crawlspace that is unfit for use as a storage facility, a musty area in your crawlspace that is a breeding ground for rodents, fungi, and mildew, or an inefficient crawlspace that is driving up your energy bill, Freedom Crawlspace Services can assist!f
We are a family-owned and operated business that serves Charlotte, North Carolina, as well as the communities that are nearby. We make it our mission to deliver to you the same high-caliber of service that we would like in our own houses for the benefit of our own families. We are able to assist you in protecting your investment and ensuring that you are able to live a secure and comfortable life within your house. Just give our licensed crawlspace pros a call if you need someone to fix your crawl space and enhance it so that it is more usable and has better energy efficiency.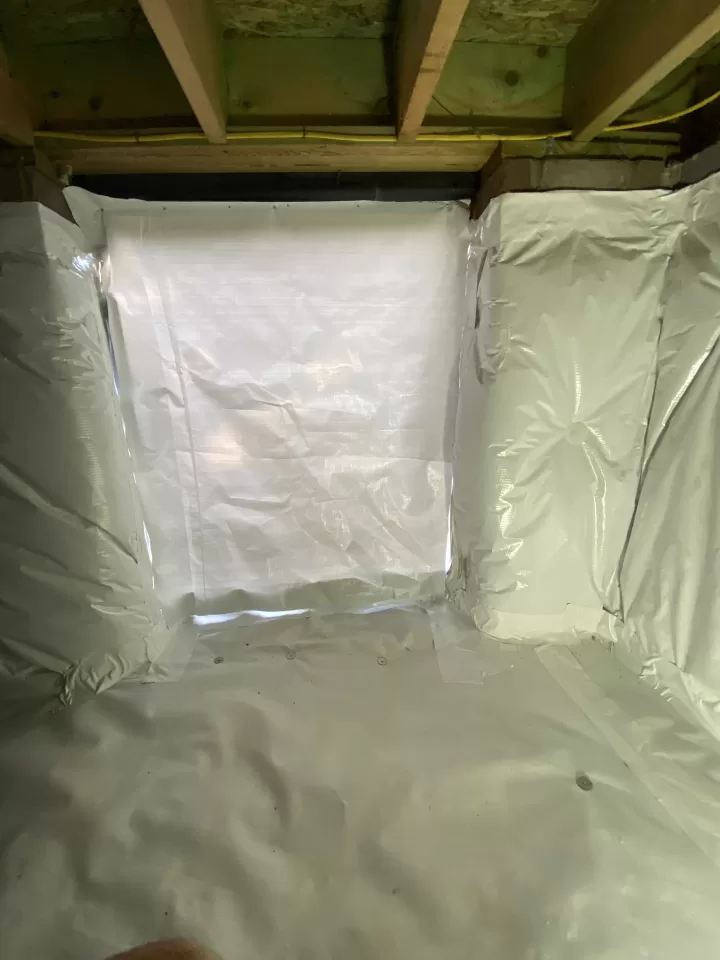 Why Choose Freedom Crawlspace Services?
The crawlspaces and basements in our homes are two of the most important investments we've made. Keeping an eye on them will ensure that your property will last for a long time and have a strong structural foundation. Talk to the professionals at Freedom Crawlspace Services about upgrading, repairing, and maintaining your crawlspace and basements if you are considering these projects. Although crawlspace services may sound like jobs that a regular do-it-yourselfer might do, there are several reasons why it is in your best interest to hire our specialists. Your crawlspace repair, encapsulation, waterproofing, mold removal, and any other needs that are associated with these issues will be addressed with timely and competent service thanks to the comprehensive selection of goods and services that we offer. You can be guaranteed of this.
Get a Free Crawlspace Inspection Today
Freedom Crawlspace Services is committed to providing services that are both hassle-free and economical. These services should also exceed the customer's expectations and always result in the customer's happiness. If you need reliable professionals to assist you with crawlspace services such as encapsulation, inspection, repair, mold removal, vapor barrier installation, leak repairs, and more, you can reach them with just one phone call.
The specialists at Freedom Crawlspace Services are dependable, well-trained, friendly, and experienced in their field of work. They always put the needs of the customer first in all they do. While helping you go green at the same time, we can assist you enhance the efficiency of your residential crawlspaces and basements. Our dedication to providing excellent service to our clients is unwavering. Make an appointment with us today in Charlotte, North Carolina for an inspection and service, and you can add your name to our lengthy list of happy clients.