Best crawlspace Spray Foam Insulation In Charlotte, NC
When your crawl area is not properly sealed, your living space has the potential to become contaminated with mold, allergies, and other harmful air pollutants. Were you aware of this possibility? Insulating the crawl area is an important undertaking that you should not skip if you want to attain the highest possible level of comfort and efficiency in your home or business. Freedom Crawlspace Services is a reputable crawlspace company in Charlotte, North Carolina, and our primary area of expertise is in providing services related to spray foam insulation for crawlspace sealing. By conserving the air quality and cutting down on energy expenditures, we are able to assist you in regaining and maintaining the overall efficiency of your home or building.
Are you unable to get comfortable in your own house despite the fact that both your heating and cooling systems are operating at maximum capacity? Do you make sure that everything in your living room is spotless, yet it still has a stuffy feel to it? It's possible that the subterranean spaces in your homes are suffering from poor insulation! Get in touch with our dependable staff in Charlotte, North Carolina, regarding spray foam insulation, and our certified specialists will address your concerns in a prompt and effective manner.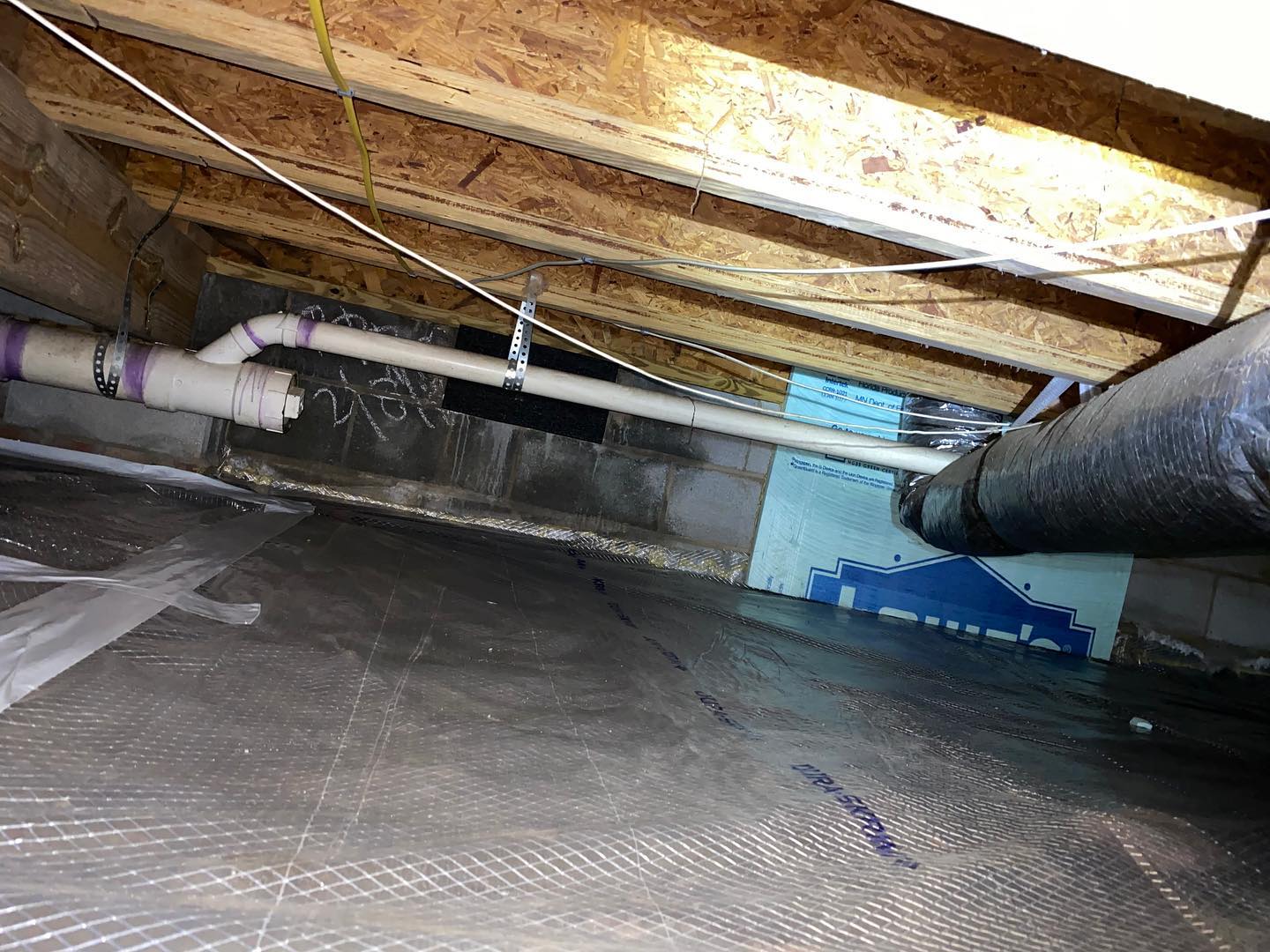 Reputable Service For Residential and Commercial Spray Foam Insulation
Spray foam insulation for crawlspaces addresses various drawbacks of fiberglass batt insulation and other types of crawlspace insulation. With its capacity to completely cover open gaps and voids, you are assured of a year-round uniform thermal barrier in your crawl areas. Unlike fiberglass insulation, spray foam insulation completely fills open webs of entire trusses and prevents air passages. With spray foam insulation, wiring, plumbing, ducting, and improper joist spacing are not a concern. It will produce a comprehensive and effective thermal and moisture barrier between the ground and the subfloor of your home.
Are You Ready To Insulate Your Crawlspace With Spray Foam?
Crawlspace spray foam insulation is a substantial investment, and in order to get the most out of the money that you will spend, we strongly advise that you work with a trained and experienced crew to complete the installation. If you reside in the Charlotte, North Carolina area or one of the surrounding communities, the certified professionals at Freedom Crawlspace Services can assist you with your spray foam insulation requirements. Our crawlspace repair, insulation, and waterproofing services have been of the highest caliber for years, and we keep our prices competitive!
Schedule a FREE crawlspace inspection with us and we'll take a look at how the crawlspace in your home is holding up. Leave it to us if your crawl area requires more than just an upgrade in insulation; we'll take care of it! We are the most qualified company to perform crawlspace repairs, encapsulation, mold removal, and other services of this kind. Make your appointment, and we'll handle everything else from there on out!