Charlotte, NC Professional Crawlspace Mold Removal
In both your personal and commercial property, mold is a major problem. Aside from the structural harm it can do to your house or building, it also poses a health danger by poisoning the air inside. It pays to get in touch with a reliable mold removal business in Charlotte, NC, for expert services if you suspect the existence of mold. Fortunately, the crawlspace mold removal specialists at Freedom Crawlspace Services are committed to solving your mold problems and ultimately restoring your ability to stay inside your home safely and comfortably. We provide FREE on-site mold inspections for both commercial and residential buildings. When you make an appointment with our staff, you can anticipate that our mold inspectors will perform a comprehensive inspection to determine what kind of molds you are dealing with, what's causing their presence in the region, and what we can do to totally resolve your mold concerns.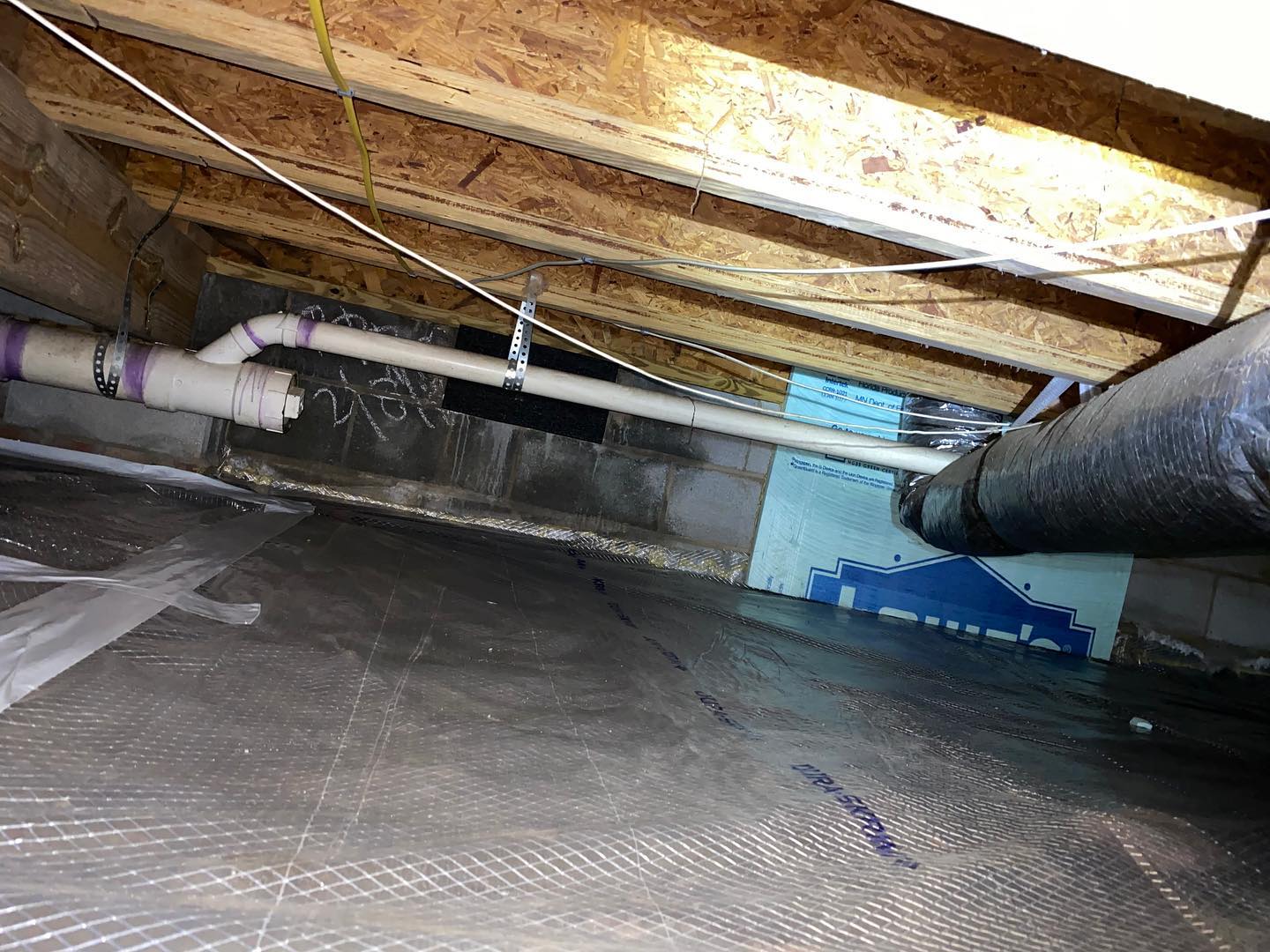 Emergency Black Mold Crawlspace Removal Service In Charlotte, NC
How to remove mold form your crawlspace?
Mold spores are quite small and disperse through the air. Mold may be found pretty much anywhere, whether it be inside or outside of a closed space. There are many different kinds of mold. They can get in through cracked or open doors and windows, through the air vents in the walls, and even through the vents in your central heating and air conditioning system. Mold spores flourish in humid settings such as basements and crawlspaces. These mold spores will quickly develop into mold colonies if they are allowed to come into contact with water. For mold to be prevented from growing within, the relative humidity should be kept below 45% at all times.
Mold is a problem that cannot be eliminated entirely. However, in order to resolve mold concerns in residential and commercial properties, it is necessary to locate the source of the moisture. Mold thrives in damp environments and will continue to spread if problems related to high humidity are not resolved. Mold's biggest friend is moisture. Mold spores produce a pungent and musty stench when they colonize a surface. Because molds are difficult to spot with the naked eye, a musty odor is the most reliable indicator that there is a problem with mold growth inside of a home or other building. How long it takes to eradicate mold depends on a number of factors, including the amount of mold that is present, the environment in which it grows, and the types of materials that it grows on. The processes for removing mold take anything from one to five days' worth of time on average.
Signs You Have Mold In Your Charlotte, NC Home?
Mold has no chance of evading the professional mold cleanup and removal techniques that are carried out by our specialists here at Freedom Crawlspace Services. Our specialists in mold removal are equipped with the expertise and experience necessary to eliminate mold spores and stop the formation of new mold colonies.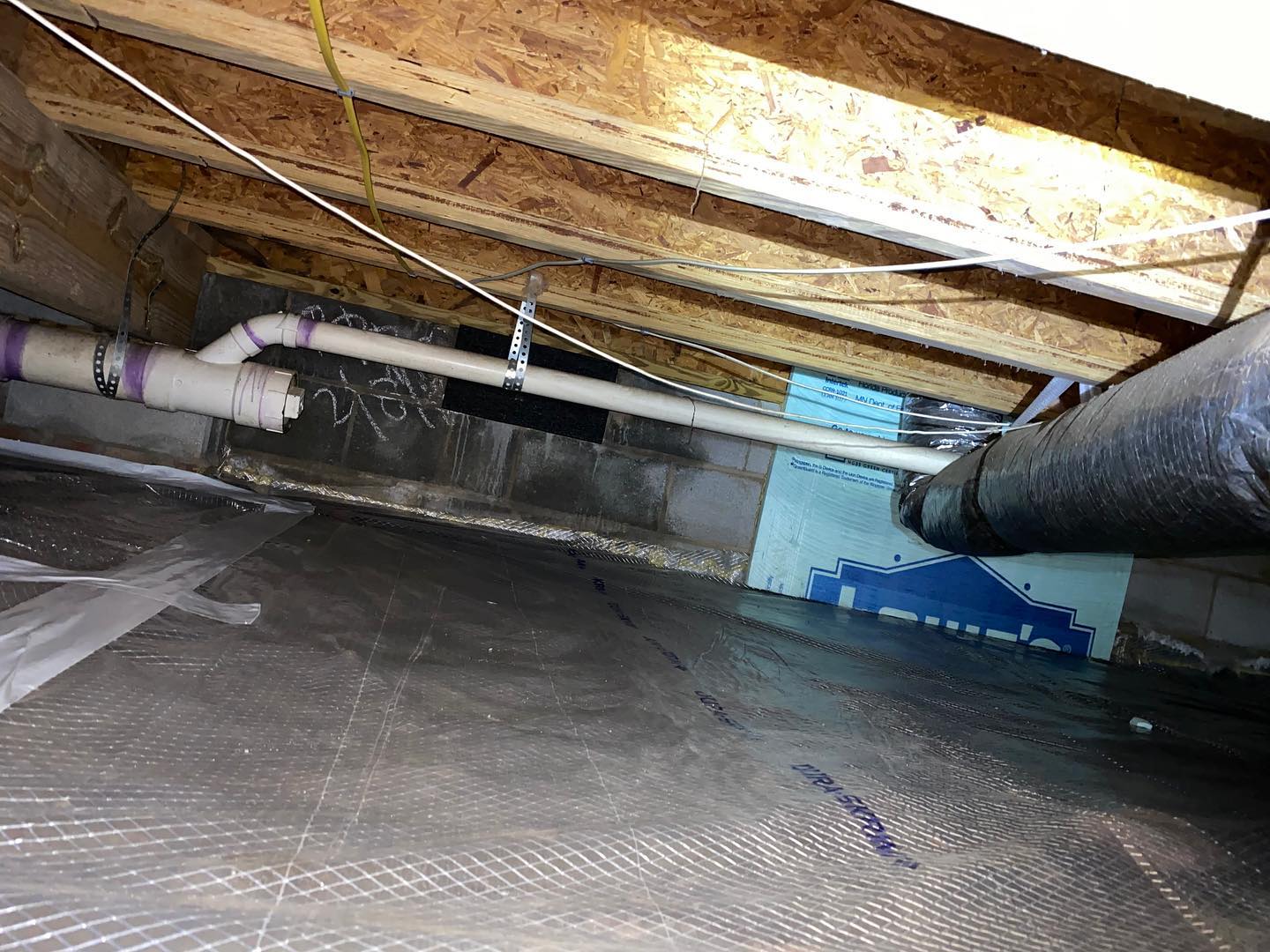 In addition to mold remediation, we also provide professional crawlspace encapsulation, services for sealed crawlspace ventilation, free crawlspace inspections, basement waterproofing drainage systems, and plenty more.
The development of mold and mildew in your home can give rise to a wide variety of issues, some of which may compromise the building's structural soundness. Make sure that your investment is protected by reserving a time slot with our trustworthy staff. We will give you our word that we will leave your property with a sense of fulfillment, just like we have done for the many others who have used our services in Charlotte, North Carolina, and the villages that are located in close proximity to the city.